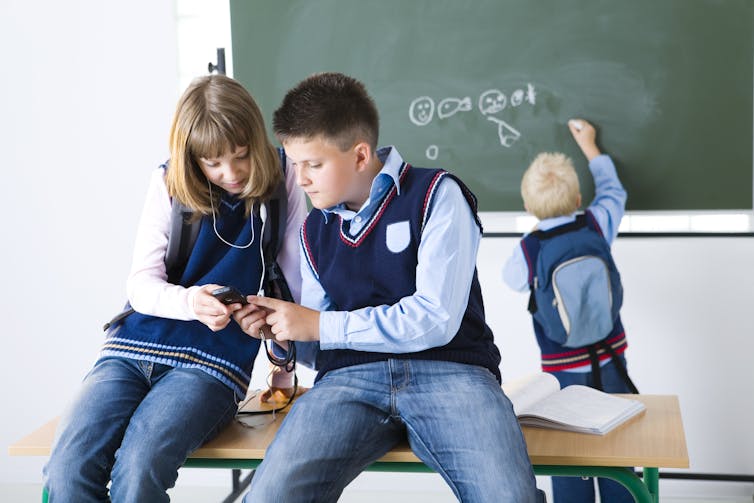 Negative Effects Of Using Mobile Phone For Students
Mobile phone becomes the main necessity and trend in this era. Many people from different classes absolutely use mobile phone now. They will choose one of many types of mobile phone that appropriates with them. People will bring it everywhere and every time. It does not become problem if people rather to use it. However, it will give negative effects if people overuse mobile phone. Students are included as the part of who get the negative effects of mobile phone. We need to know the negative effects of using mobile phone in order not to get the worst effect. Among common effects of using mobile phone for students, there are some negative effects that we must avoid such as wasting money, time, and laziness.

Nowadays, mobile phone becomes main negative effects if students use it over and over. They usually follow the trend by using the best kind of mobile phone among their friends. It does not matter using mobile phone properly. On the other hand, students use it twenty four seven. In serious condition, they do not only use it at free time, but they also use it in the classroom. They usually play games; use media social, search information, and so on during the study time. For the example, in serious condition, students are accustomed to search the answer key during examination. This kind of bad habit brings the negative effects for students.

The first negative effect of using mobile phone is wasting money. Using mobile phone oftentimes makes students waste their money. It needs mobile phone's credit for the application. If the mobile phone's credit is out, the students have to top up the balance. They usually ask money to their parents in order to buy the credit. It happens for the students over and over. Asking money to their parents also happens in case they want to buy new phone or the accessories for their phone. So, wasting money occurs in case they spend their money for mobile phones over and over.

The following negative effect is wasting time. It is absolutely possible if mobile phone makes students waste their time. They can do something useful except playing with their mobile phones such as reading books, studying, and helping their parents. At the moment, students prefer to use mobile phones a day full than do something useful. Sharing photos or updating status in social media is some kinds of activity using mobile phones that waste their time. Chating with their friends also wastes their time. In serious condition they do this during study time.

The last and worst negative effect is laziness. Actually, wasting times makes the students become lazy. Laziness comes when the students use their phone and do not do anything useful. For the example, they just lay in their bed using their phone and do not do anything. Next, the fitures in the mobile phones make students are lazy to study. They can search the answers of questions from aplication or internet. It is better for them to read books than search the information in the internet.

Actually, there are many negative effects of using mobile phone for students. However, these three negative effects, wasting money, time, and laziness, give more influences in term of negative effects of using it. It can change their life as a students if the negative effects become worse. I am concerned with the phenomena. As I see my sister who is in the junior high school, she prefer to use her handphone than study at night. I hope the students will realize with the negative effects and parents have to give advice to avoid it. So, students have to use their mobile phone appropiatly.

@aqila